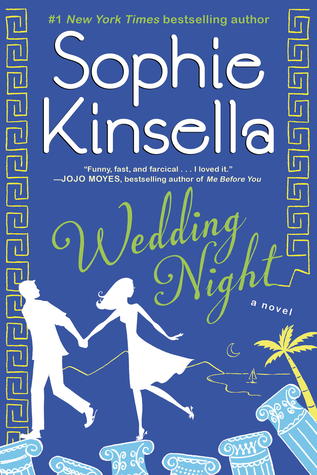 Lottie just knows that her boyfriend is going to propose, but then his big question involves a trip abroad — not a trip down the aisle. Completely crushed, Lottie reconnects with an old flame, and they decide to take drastic action. No dates, no moving in together, they'll just get married . . . right now. Her sister, Fliss, thinks Lottie is making a terrible mistake, and will do anything to stop her. But Lottie is determined to say "I do," for better, or for worse.
Oh, God, what am I trying to achieve by reading a bunch of Kinsella's books?
Wedding Night--just like any other Kinsella's books--has the same voice, even though there are three different first person POVs (although the male POV is only used once). But the female characters are same: sardonic, sarcastic, funny, reckless and ridiculously irresponsible. These traits may create a good and hilarious drama or conflict, but it doesn't add point in your IQ or something.
But, anyhow, the main purpose of reading a book is to entertain the readers not to add IQ point. In that department--entertaining readers--Kinsella has succeeded.